Greeting
---
ISAAC Engineering was founded in January 2007
as an engineering service company specializing in
optimal solutions for Process and Factory automation.
The implementation of Smart Factory with
integrated production system became essential
due to diversification of industrial and market
environment following the 4th Industrial Revolution.
To respond to this change, we are expanding our
field of expertise as a hybrid OT Solution provider
by combining existing OT expertise with IT
technologies to provide engineering services
(Design, Manufacturing, Installation, Commissioning and Maintenance)
in the Smart Factory, Smart Manufacturing and Energy fields.
Thank you.
ISAAC
Hybrid Operational Technology Provider
---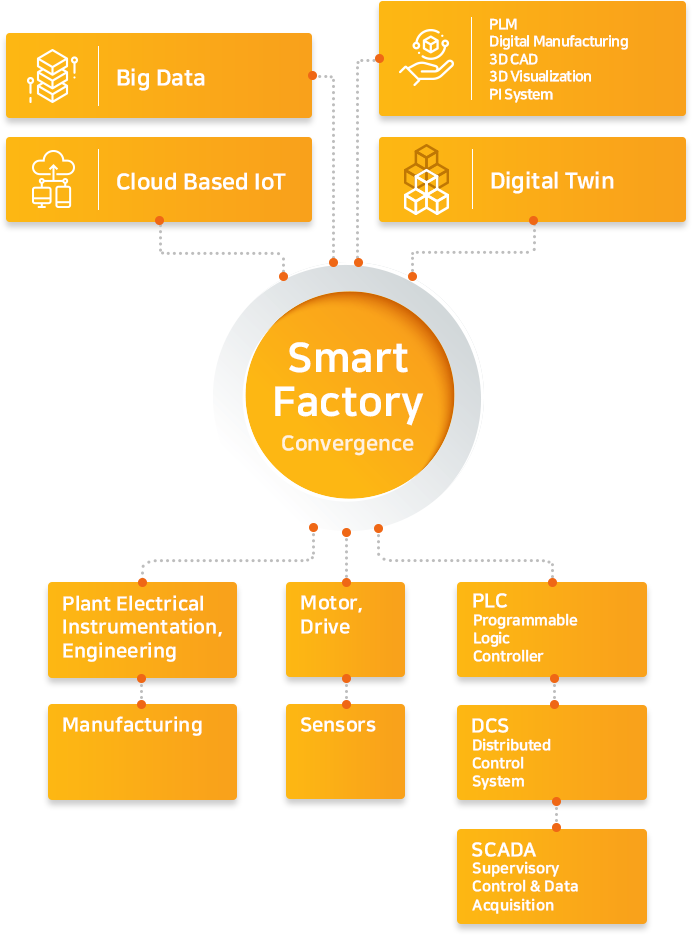 History
---
2022
01
Business Partner with NOZOMI(OT Security)
2021
04
2020 List on the KOSDAQ Market
2020
06
Carrier Korea System Distributor Agreement
08
Business Partner with Hawe Korea
08
MOU with KEPCO KEPRI
09
Siemens Large Drives Applications-System Integrator Agreement
12
MOU with IGI Korea
2019
06
Big Data AI R&D Center opened a new office in Gangnam area, Seoul
07
Capital Increase
07
Conclude Powerup Partner Program Sales Partner Agreement with Software AG
11
Conclude Umbrella Partner Agreement with OSIsoft
2018
05
Moved to Gunpo High-tech Industrial Complex
05
Opened Big Data AI R&D Center and started Big Data AI Analytic Platform Business
10
Acquired ISO 14001 (Environmental Management System)
11
Began High voltage power equipment prevention diagnosis solution business
(Established ISAAC PDS Co., Ltd.)
2017
06
Selected as Main-Biz
11
Began Smart Factory Business
2014
01
Established ISAAC E&I Co., Ltd.
2012
04
Acquired Electrical Construction Business Registration Certificate
2011
04
Acquired ISO 9001 (Quality Management System)
09
Selected as Inno-Biz
2009
02
Increased Capital
2008
06
Established a Control Panel Assembly Plant
08
Signed as Siemens Solution Partner
11
Established a R&D Center
2007
11
Established ISAAC Engineering